FIND YOUR LOCAL ACE
Big Green Egg Now At Ace
Versatile Cooking with the Big Green Egg
Sear the perfect steaks, pork chops or burgers on the EGG. High temperature "steak house" grilling - even at 750°F/400°C - is quick and easy! Using the two dampers for accurate control, you can lower the heat to a more moderate temperature for other grilled foods. Fish and seafood turn out moist and tender with a flavor-packed crust unmatched by other grills.
The Big Green Egg retains heat and moisture so well that foods don't dry out! Poultry, lamb, beef and vegetables are naturally tastier because the juices and flavors stay locked inside.
The insulating ceramics of the Big Green Egg allow you to precisely control the temperature even at low heat. A controllable 200° to 350°F/93° to 177°C gives succulent results with turkey, ham, lamb, chicken, ribs or any of your favorite cuts, infusing them with the aromatic wood smoke flavor. Want to slow cook at low heat for sixteen to eighteen hours … No problem!
With the addition of a convEGGtor and a Pizza & Baking Stone, your ceramic cooker becomes a classic brick oven that bakes fantastic pizzas, breads, biscuits, pies, calzones, cobblers and cookies! The combination of precise temperature control and heat retention, with the properties of the ceramics in the EGG itself and the Pizza & Baking Stone, create the perfect environment for baking. As your pizza cooks, moisture is drawn to the Stone for an authentic, crispy, brick-oven- style crust that is impossible to re-create in an indoor oven or on an ordinary barbeque.
How it Works
Simple to Start
The Big Green Egg reaches perfect cooking temperature and is ready to use in just minutes. Our 100% lump charcoal is made in the USA from only the best cuts of natural oak and hickory for superb performance and results. Lighting the charcoal is always quick and easy, as the design of the Big Green Egg allows air flow to circulate efficiently. Use our natural charcoal starter or an electric starter ... and never buy lighter fluid again!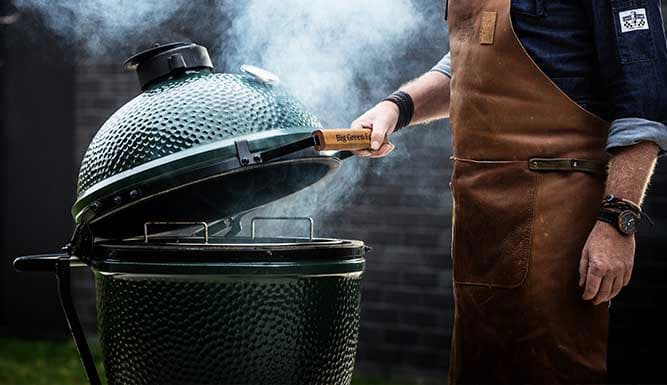 Precise Temperature Control
Grill, smoke and bake on your EGG at exact temperatures by easily adjusting the patented air flow systems. You have total control over temperature at your fingertips, maintaining accuracy within a few degrees! The Made in USA temperature gauge provides precise readings to 750°F/400°C. Many indoor ovens cannot match the accuracy of the EGG's temperature control!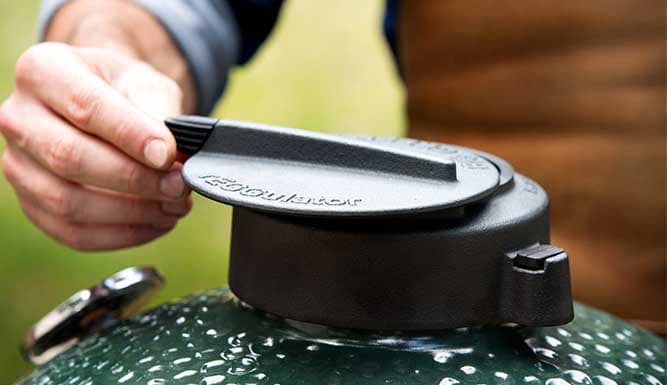 Eggcessories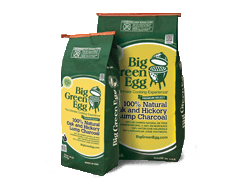 Big Green Egg 100% Natural Lump Charcoal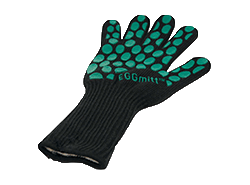 EggMitt® BBQ Glove
Eggniter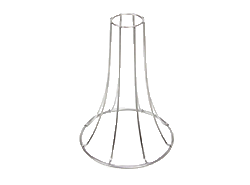 Vertical Poultry Roasters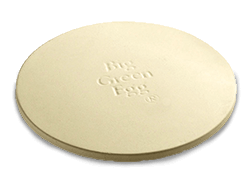 Pizza and Baking Stone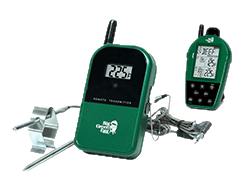 Dual Probe Wireless Thermometer